This page contains affiliate links where if you click on a link and make a purchase using one of my affiliate links, I will earn a small compensation at no extra cost to you.
Let's face it: life is stressful. There is so much going on in all of our day to day lives, as well as everyone goes through their own unique hardships. Therapy is an amazing tool to look into, whether if you're experiencing anxiety or even if you feel like you're fine! Really, anybody can benefit from speaking to a professional. Of course, those who are going through a hard time tend to be the group of people that look into therapy more often.
As someone who experiences anxiety daily, and has been through very low patches in the past, I definitely recognize how important it is to put your mental health first! The thing is though, is that this is not something that is done overnight. Learning how to cope with anxiety daily requires effort – everyday. Fighting your internal battles is definitely a daunting task, especially having to do it everyday. It does get easier though, with the help from a professional!
There is a specific form of therapy you can receive online at Online-Therapy.com called Cognitive Behavioral Therapy (CBT). This is a kind of approach that focuses on the way you think and respond to stressful situations. Negative thoughts can greatly influence how you react and feel. When using CBT from Online-Therapy.com, you can use hands-on tools in their workbox which includes:
worksheets
activity plans
journaling
videos
yoga / meditation
and more!
These hands-on tools help keep you on track daily to see long term results.
On top of that, you can also have a licensed therapist help you through your journey. You can communicate through message/chat, or – depending on the plan you have – you can also have a 30 minute weekly live session via video chat, voice only, or chat. You can do this all from home!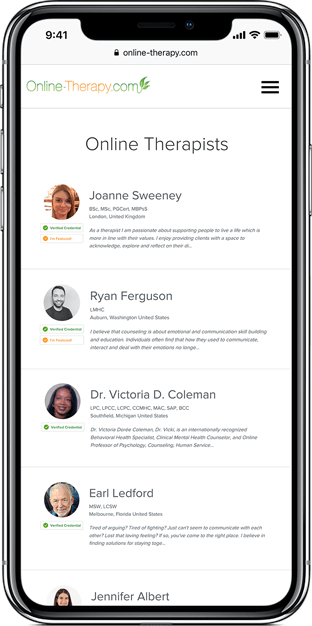 I highly encourage everyone to look into therapy, especially if you feel too overwhelmed to handle whatever hardship is going on in your life by yourself. Plans start at $31.96/week. You can get 20% off signing up too!
It's time to put your mental health first. This is not something that can be put on the backburner. I've learned that the hard way myself. Once you learn from your therapist how to practice daily self care techniques, you can move forward in your life feeling so much more free. I wish I could tell you that the anxiety in your life will go away forever, but that will never happen. But one thing I can tell you is that I feel like I can conquer so much more and feel so much stronger mentally, therefore the hardships that come my way don't affect me the way that they used too. And I see that as a win! I want you to win too. I hope you find peace!
Online Therapy
I am someone who is beyond passionate about mental health and taking care of yourself. As someone who has been through so much anxiety in the past, and still deal with from time to time to this day, I realize that this is not an overnight fix unfortunately – it takes practice every single day. There is light at the end of the tunnel!